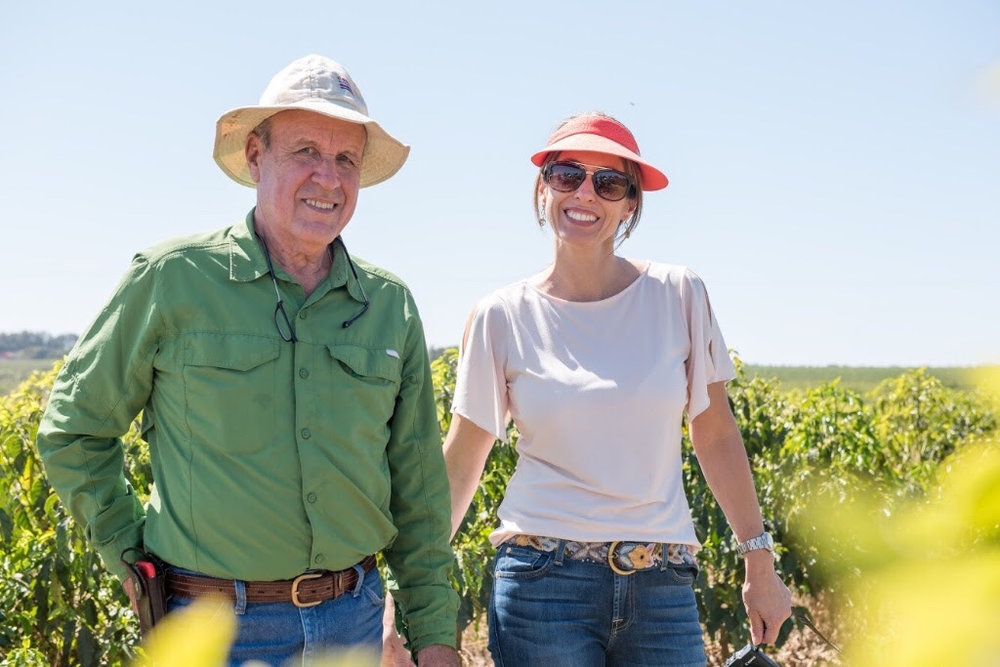 About Willows Coffee
"You would be hard pressed to find someone more passionate about coffee than Viviana Gurdian. A fifth-generation coffee producer, she traces everything back to her great-great-grandmother, who managed her family's Costa Rican coffee plantation, Hacienda Miramonte. This is the same farm that now supplies Willows Coffee, Gurdian's online coffee store." – Woodbury Magazine
One hundred years ago! Viviana's great-great-grandmother, Lucila Duval de Morales, carved out a coffee farm in the Central Valley of Costa Rica. Her courage and determination were legendary and groundbreaking.
Her farm was a pioneer model of self sustainability and best practices. We are proud of her heritage and to this day, her fourth and fifth generation has taken the responsibility of honoring her legacy.  Ricardo Gurdian, Viviana's father, manages the farm today. More than just another coffee producer and a place to work, Hacienda Miramonte (Willows Coffee) represents a century of commitment to traditional harvesting practices, good wages and living conditions for their employees and their families.  We are the result of a century of constant refinement to a product that symbolizes excellence.
We have been always extremely passionate about agricultural science. Every day we are learning something new about the plants, soils and interrelations in each environment. Experiencing and feeling the myriad facets of the nature around us made us  specialized coffee farmers. Coffee production endeavors to work at the highest level of efficiency, and protocols must be in place for sustainability on all levels. This accountability, as well as the focus required to ensure production quality while continuously caring and respecting nature, is noted in the many certifications we have achieved.Hacienda Miramonte is certified by Rainforest Alliance, UTZ, and Starbucks C.A.F.E. Practices.
Today, we count on more than two-hundred acres of crops, exclusively used to grow our coffee. This allows us to reach optimal levels of quality control and transparency with our product, production which is realized hand in hand with our environment, and economic as well as social sustainability.
The tradition of Hacienda Miramonte remains as strong as its coffee plantation. Today, our aim is to keep up with the ever-growing global challenges, without forgetting the care for nature, and the people providing their services. Our desire is to write the next chapters in our history with the same beauty as those that came before us.