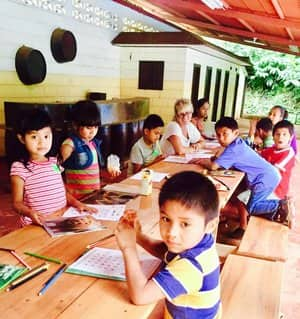 Camp Verano at the Farm
We welcomed our first students to Camp Verano this week! Learning English, playing games and lots of laughing with our new teacher Christine. Many thanks to Cup for Education for helping to sponsor our first camp. We have 17 students attending for two weeks.
HERE ARE SOME PHOTOS OF THE CHILDREN WITH THEIR TEACHER CHRISTINE!