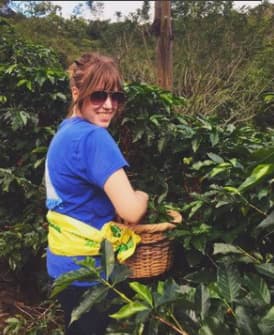 Beginning the Coffee Harvesting Season!
It's the coffee harvesting season kickoff in Costa Rican Coffee, we're very excited to bring you this year's exquisite crop from our state, so you can enjoy the perfect cup of java!
Here's Hacienda Miramonte's Supervisor Rodolfo, teaching our friends Mathew, Steve and Stephanie, from Zingerman's Coffee, how to hand pick the ripest beans at the farm.