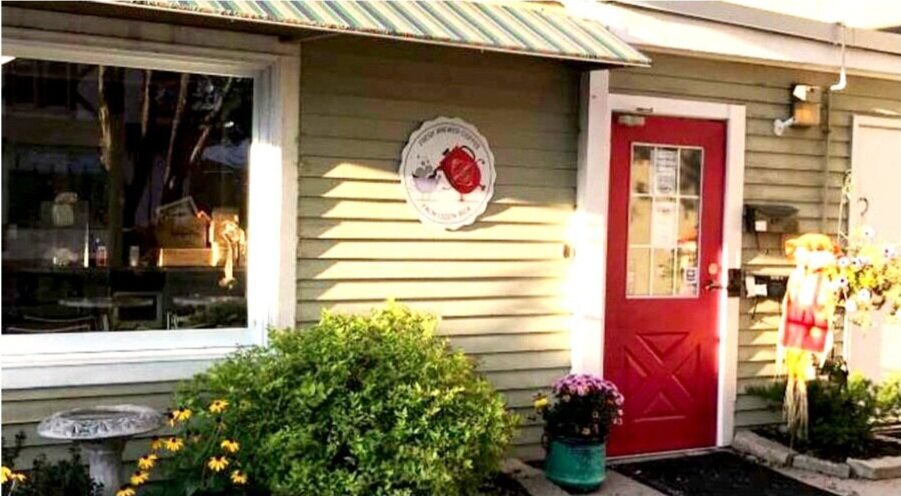 Now You Can Get Great Costa Rican Coffee in Stillwater — All Year Round!
We are pleased to announce a new Storefront Partnership with Sara's Tipsy Pies in Stillwater Minnesota! So, if you are wondering where to get great Costa Rican coffee in Stillwater, look no further!
Coffee with pie or a pastry is a classic pairing, but this isn't just any coffee/pie/pastry combo! We're bringing it to a whole new level. We're offering our specialty coffee from Costa Rica, brewed for you the best way we know how along with Sara's famous Tipsy Pies and delectable pastries from the Silver Spoon Bakery.
You'll be able to get Willows Coffee, freshly brewed to our exacting standards, and an array of pies and pastries to have along with it. Willows Coffee will be available by the bag to brew at home! If you have an event or a meeting, you can get our freshly brewed coffee to share!
Come enjoy a cup of coffee and a sweet treat! While you're there, pick up some coffee, a pie (or several!), and some pastries to bring home.
At Willows Coffee, we are passionate not just about coffee, but about community, and supporting local small businesses. Sara's Tipsy Pies and the Silver Spoon Bakery share our dedication. They have been creating pies and pastries of the highest quality and have been part of the Stillwater community since they began. We are proud to be part of the local small business scene, and excited to be opening the doors of our new storefront to the vibrant Stillwater community!
WHERE TO FIND IT
Sara's Tipsy Pies
823 4th St South
Stillwater, MN 55082
(Fourth Street & Churchill Street)