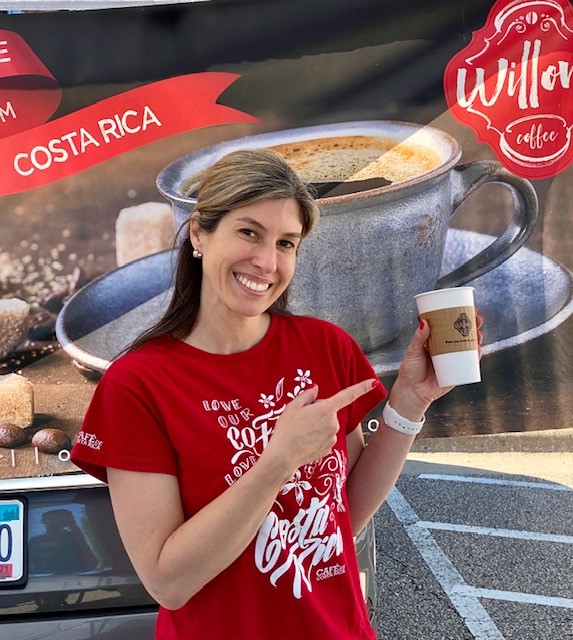 Choose Willows Coffee at Stillwater Farmers' Market This Season
Willows Coffee is farmed at Hacienda Miramonte in Costa Rica's Central Valley, under lush canopies. We are noted for our environmentally-friendly methods to obtain 100% pure Arabica coffee beans that are roasted in three different varieties – dark, medium and light.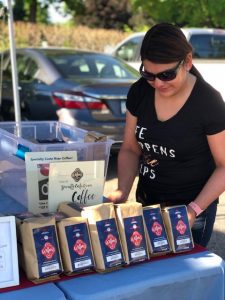 Choosing the Best Roasted Coffee at the Farmers' Market
Time to hit the farmers' market for some fresh produce! If you are out shopping for coffee, you need to choose the best roasted coffee beans in the market. After all, a cup of freshly roasted coffee is all you need to rejuvenate your day! No matter what time of day it is, a cup of coffee can be the mood-changer you were looking for.  
But there are so many different varieties and roasts to choose from in a coffee store. We are the only coffee vendor available in the farmers' market, so no chance to get confused.  
What's the perfect variety for you? 

 

How do you choose the best

roasted coffee beans

? They all look the same from the outside! 

 

And most important of all: where do you buy them from? 

 
Fret not! We at Willows Coffee are here to help you.   
Why Willows Coffee
Willows Coffee brings to you some of the best-roasted coffee beans in the world, all the way from Hacienda Miramonte, Costa Rica. The unique weather and flora of the region make for the perfect environment for growing coffee.  
Coffee is all about aroma and flavor. That's why we grow 100% pure Arabica coffee, cherished by coffee lovers for it rich aroma and unique flavor all over the world.  Add to that our almost one hundred years of experience growing coffee, and you get to enjoy magic in every sip! 
Passion in Every Sip
We love to see our customers happy and full of energy. That's why we pour our hearts into growing our coffee. You can feel it in the rich aroma and flavor that fills your senses every time you take a sip of Willows roasted coffee. 
Our mantra: Passion, Dedication, and Quality.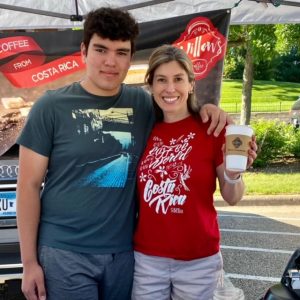 A Coffee Store for You
We don't want you to hop around from one coffee store to another in the farmers' market this season. Enjoy the rich aroma and flavor of our fresh produce without going through the usual hassles of coffee shopping. With Willows Coffee, everything is under one roof, exclusively for you.  
We offer different roast levels: 
Light roast coffee

 

Medium roast coffee

 

Dark roast Coffee

 
Come to our Booth, we have the help you select the Roast. 
Come Join Us
Reach us at Third and Pine Streets, Stillwater, MN, every Saturday from 7:30 am to 12 pm as we are available till the last Saturday of October.  
Get special offers on: 
Bags of farm-fresh

roasted coffee

, prepared in the tropical paradise of Costa Rica.

 

Hot and

Cold Brew coffee

with special creamers to add to the flavor.

 

Purple lemonade for all.

 
Health B

enefits

of Coffee
Did you know? 
Coffee can actually keep you safe from ailments of the heart and the kidney.

 
What's more? It can also safeguard you from diabetes.

 

With the correct amount of

roasted coffee

, consumed per day, your body can process more sugar.

 

Consumption of coffee reduces the chances of developing Parkinson's disease.

 

Your liver will say 'thank you!' if you consume the right amount of roasted coffee every day.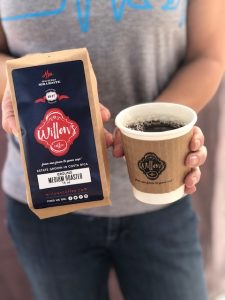 Do we need to tell more, about why you need a cup of fresh brew every day? 
Restart your day with a fresh brew of roasted coffee from Willows Coffee!   
Additional Read: What's the Difference between Light, Medium, And Dark Roast Coffee