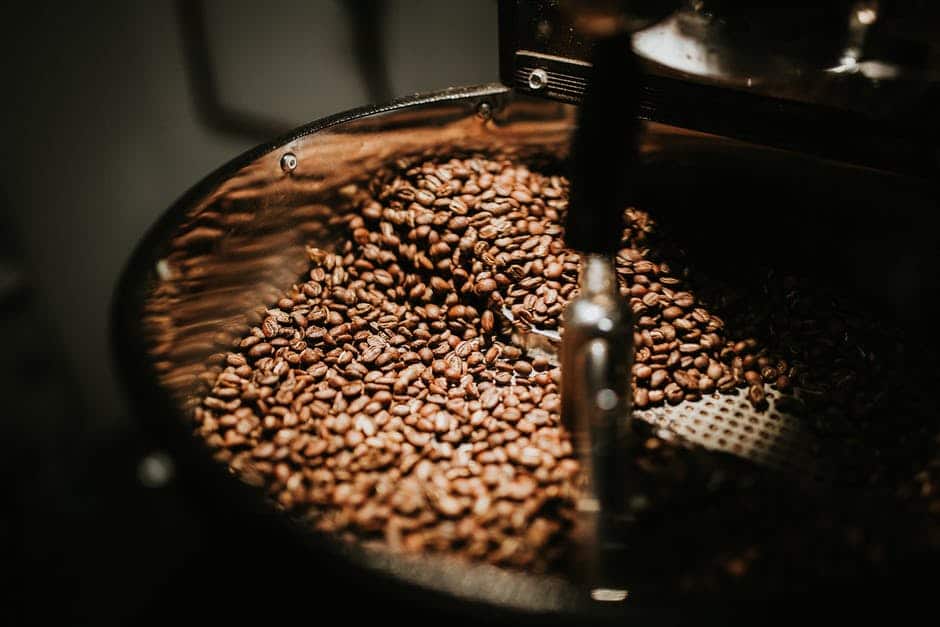 Why Freshly Roasted Coffee is Good for You
Everyone understands that things are best when they are fresh. But what makes freshly roasted coffee superior that has been sitting on the shelf at a coffee store for a few months? Why is it so crucial to check the date of roasting on coffee bags before purchasing? What does "freshness" even mean in the context of coffee, scientifically?
Well, every cup of coffee has a history. When you heat up something and precisely arrange the temperature and timing, you create something that billions of people across the world enjoy. Not to mention, there are 3 coffee roast variants available in the market –
Medium roast coffee
Dark roast coffee
WHAT IS THE ROASTING COFFEE TECHNIQUE?
Roasting coffee is a procedure that transforms the physical features of green coffee beans into a pleasant roasted coffee product, giving it its distinctive flavor and fragrance. After the coffee beans have been roasted, they are allowed to cool, then ground, and placed in packets to be sold in coffee stores.
The disadvantage is that as soon as these coffee beans leave the roaster, they begin to lose their flavor. As a result, freshly roasted coffee tastes better than coffee that has been on the store shelf for a few months. And this is why it's a good idea to double-check the "roast date" on coffee bags to experience a flavorful, aromatic coffee.
Must Read – Cold Brew Coffee Recipe
HOW MUCH SHOULD YOUR COFFEE BE ROASTED? 

Choosing the correct roast might be confusing when shopping, but there are four roast categories to consider:
Light roast coffee grounds,
Medium roast coffee grounds
Dark roast coffee grounds.
However, the ideal roast is a personal taste that is affected and defined by one's own choices and preferences.
HEALTH BENEFITS OF FRESHLY ROASTED COFFEE 
Freshly roasted coffee is not only aromatic and flavorful, but it's also healthy. Below are some of the benefits of freshly roasted coffee:
Rich in Antioxidants —According to health experts, freshly roasted beans have a high antioxidant content. These antioxidants help in the fight against cancer-causing free radicals in the body.
Energizer – A cup of freshly roasted coffee is also recognised as a booster that may help you feel more energised when you're feeling low.
Helps in Weight Loss – Caffeine present in coffee beans boosts metabolism, allowing you to burn fat quicker.
Antidepressant — A cup of freshly roasted coffee might help you feel better and uplift your mood.
Last but not the least, when you buy a coffee bag, don't forget to check the date of when the beans were roasted. Brewing the coffee within two weeks after the roast date is excellent for getting the right taste and fragrance. The coffee beans will not go bad beyond that period but the taste and flavor will start to deteriorate significantly. As a result, you should buy freshly roasted coffee beans and use them as soon as possible.
Willows Coffee is farmed at Hacienda Miramonte in Costa Rica's Central Valley. We bring you fresh 100% Arabica coffee beans roasted with care from the best farms, so that coffee lovers all over the world can enjoy Costa Rican coffee's rich flavor. One can enjoy a cup of coffee while sitting at home in your comfort zone and without spending any penny.
Willows coffee values freshness and flavor above all, that is the reason we roast coffee beans by spending our hard work, time, and efforts. As a result, fresh coffee beans that are indeed bursting with freshness will have a naturally shiny and glossy appearance. 
Enjoy your coffee time!
Also, Read – Why Everything About Coffee is Wonderfull!